Dealership Donates a Camaro and 5K to Fund Police Dept. Needs
A dealership in Texas donated a Camaro to a raffle. All proceeds of the raffle go to funding the wish list of the local police department there. However, they were also in need of a narcotics dog before the raffle would happen. The dealership donated five thousand dollars to help the police department buy their dog.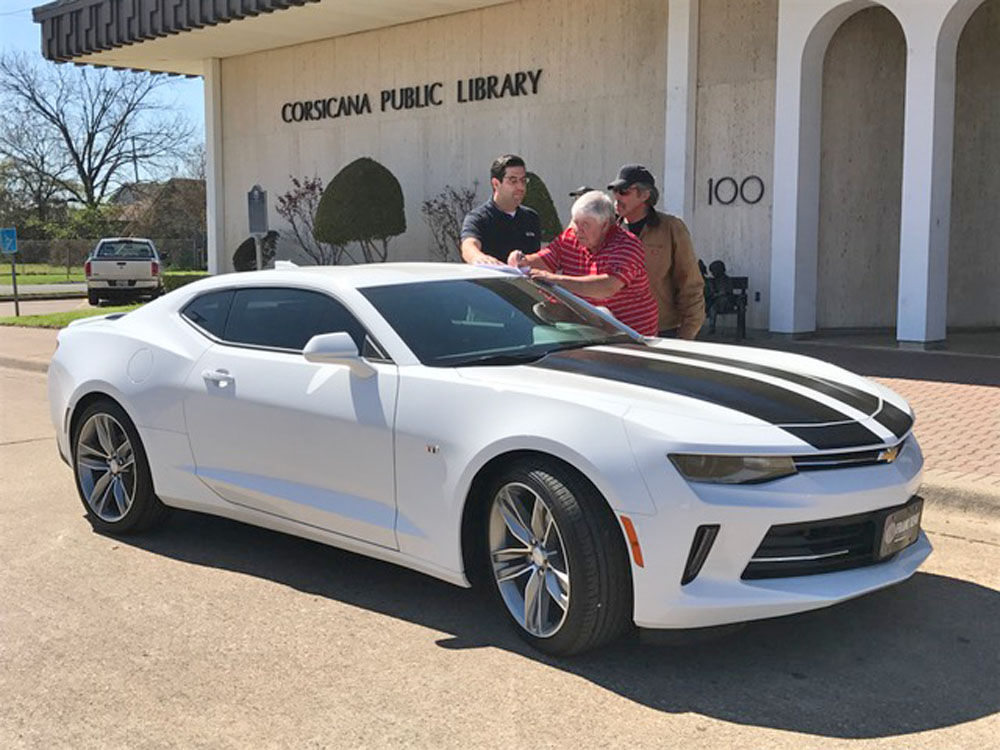 Photo from:
http://bloximages.chicago2.vip.townnews.com/corsicanadailysun.com/content/tncms/assets/v3/editorial/f/db/fdbd73ca-0a86-11e7-a88c-bf8af045e0dc/58caf537acd20.image.jpg
Key Takeaways:
1. A Texas dealership donated a Camaro to a raffle.
2. All proceeds from that raffle go to the police department's wish list as they need things like night vision googles.
3. The police department also needed a narcotics finding dog. The dealership donated five thousands dollars towards the purchase of that dog. It arrived last month.
Quote: "The Police Department, and particularly the SWAT Unit, has additional needs such as night vision goggles among other things. The Cars of Navarro County will donate proceeds from their annual Derrick Days Car Show and Auction to help fund the wish list." (Marett, 2017)
Link to article: http://www.trunkmonkeyparts.com/2016-chevrolet-camaro-accessories-fender-hash-decal-package-fender-hash?parent=1262