The Team Behind the 209 MPH Electric Corvette
A lot has been said about the car that goes 209 mph and is powered by electricity. However, what about the team that made the car? Their history is revealed and what it is like to visit them.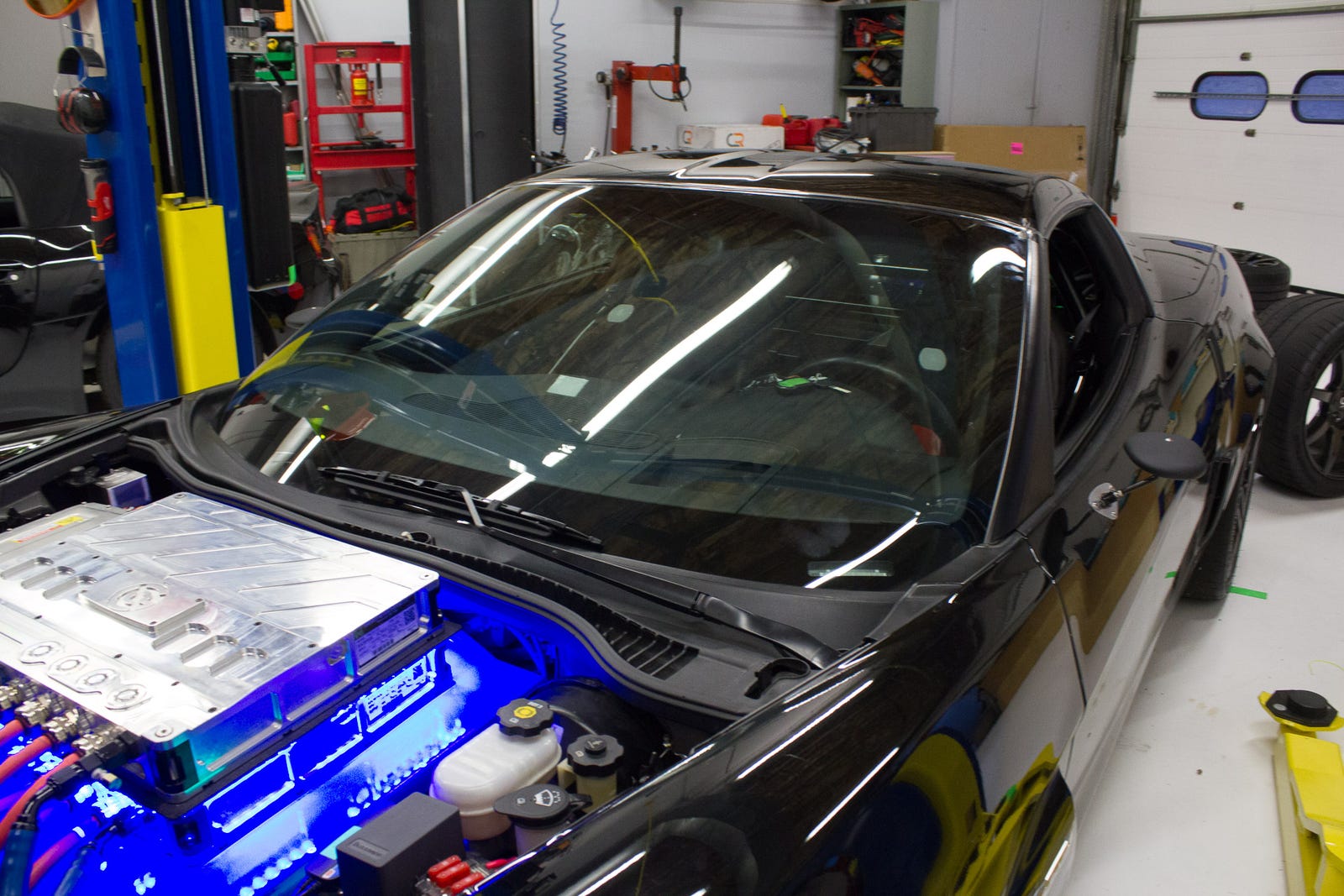 Photo from: https://i.kinja-img.com/gawker-media/image/upload/s--dFBtxWHk--/c_scale,fl_progressive,q_80,w_1600/gfkj4ukykvziouxbirw2.jpg
Key Takeaways:
1. There is an impressive team behind the creation of the 209 mph Corvette.
2. Genovation actually got their start by working on Ford vehicles for the government.
3. The first Corvette they worked on was a C6 Z06.
Quote: "Well before the black on black on black Z06 broke an all-electric standing mile record by topping 200 mph on Kennedy Space Center's 3.2 mile runway, Andrew and his colleagues have been tinkering with electricity. Littering their shop are a half a dozen non-petrol-powered machines." (Byrd, 2017)
Photo from: https://i.kinja-img.com/gawker-media/image/upload/s--dFBtxWHk--/c_scale,fl_progressive,q_80,w_1600/gfkj4ukykvziouxbirw2.jpg
Link to Article: http://jalopnik.com/meet-the-mad-scientists-just-getting-started-with-209-m-1793725241