Thief Attempts to Steal Corvette Wheels... Without a Jack
A thief recently tried to steal wheels from a dealership. Fortunately, he was caught by the security cameras. The police caught him and got a good look at his equipment. He had everything he needed but a jack. How he intended to remove the wheels is uncertain unless he had some sort of super strength.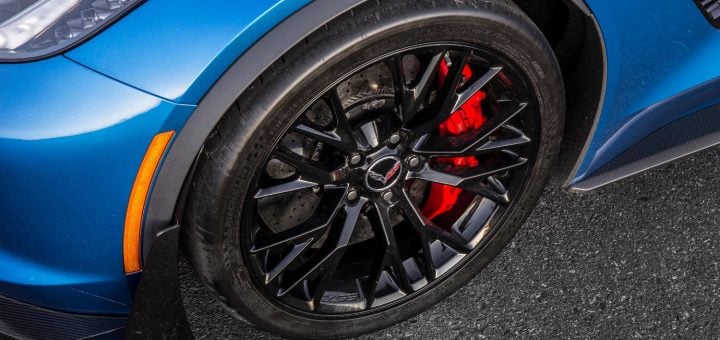 Photo from: http://gmauthority.com/blog/wp-content/uploads/2017/08/2016-Chevrolet-Corvette-Z06-exterior-006-wheel-720x340.jpg
Key Takeaways:
1. A thief tried to steal Corvette wheels from a dealership.
2. The thief was caught on camera trying to steal the wheels.
3. The thief did not have a jack to use remove the wheels.
Quote: "In a bit of humor, the report states the thief had all the essential tools to carry out the job, except one very important one: a jack. Did he expect to lift the Corvettes with super-human strength? We don't know, but he won't get a chance to try; the man was arrested and charged with possession of burglarious tools and larceny of motor vehicle parts." (Szymkowski, 2017)
Link to article: http://gmauthority.com/blog/2017/08/thief-caught-in-the-act-after-allegedly-trying-to-steal-wheels-from-c7-corvettes