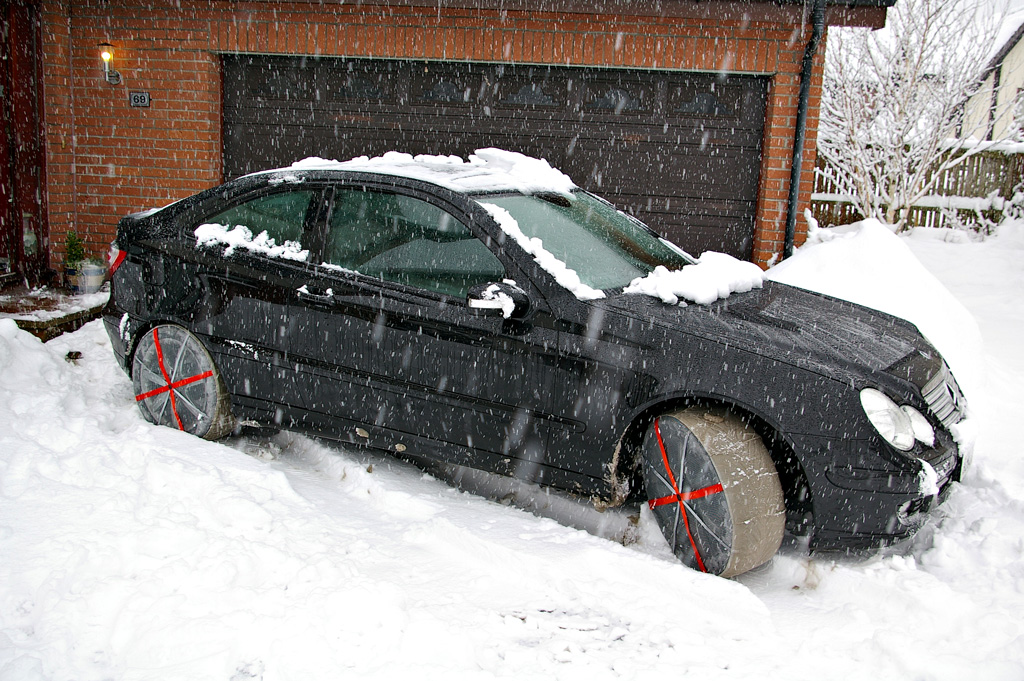 Knowing you need AutoSocks is only part of the battle. Actually getting them is the other half of the battle which requires you to know where to buy AutoSocks. Sometimes that is not as easy of a feat as it sounds. Depending on your situation you might need them right away and most of the time that means right now. Unfortunately, not everyone carries them which leaves you up a creek without a paddle especially if you know you have that snow looming in the forecast.
A lot of places offer two-day shipping but sometimes that two days is sometimes one day too long. If you do not have a local dealer in the area then you might have to live with that amount of time, however. If you have a dealer who is somewhat close to you, maybe within 10 to 40 miles) then you just might have a chance at receiving your AutoSock in a reasonable amount of time. How reasonable? Sometimes we are talking about a day of shipping as long as that dealer has the item in stock. The later you wait to order the more likely it is not to be not in stock when you go to order it. We recommend calling or chatting with the online agent to make sure that you can get it. You should be ready to pay right away because there is a chance that someone else is online at the same time as you trying to buy that one last AutoSock for your tire size.
Basically, if you live anywhere in the Portland Metro area then getting an AutoSock from us, as long as we have not sold out of your size, is a good idea.
There are many times when the shipping companies tell us that they can deliver the product within one day. If they can actually deliver on that promise is another thing. However, from what we see on our end is that we can, for the most part, based on what the shipping companies tell us, get you an AutoSock within a day if conditions are favorable. In fact, it sometimes extends into areas of Washington, Idaho, and some parts of Northern California. Of course, there are no guarantees but if you need an AutoSock and we have it in stock then it might not be a bad idea to roll the dice and see how fast it can get to you based on our proximity to your location.
As always, calling is always a great idea. If you call us then we can check to see if the shipping to you and getting there within one day is even possible.
Our systems tell us right away, again, how realistic this is in practice depends on a number of factors including how many packages the provider is currently looking to deliver during the given period, if we have the item in stock and other common sense issues such as what the weather is doing on the way to your shipping address.
Click here if you know what AutoSock you need for your vehicle right now. You can click here if you know your tire size but not what AutoSock you need. We recommend using Google to find our your tire size if you do not know what it is currently.